Gaian
From DALpedia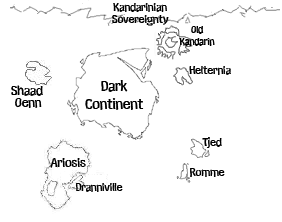 Gaian is a planet in the Sol System, a smaller planetary system than Earth's Solar System.
Although it plays no 'active' role in the roleplay, the planet is one of its most important devices. It is thought to be the only planet in the Sol system to be able to contain life. Like in the Solar System, the other planets are made up of several very dangerous gases.
Think of Gaian as looking like Earth, in terms of structure. It's made up of almost 80% water and about 20% land. Although, the continents are very different in shape from Earth's.